P.O. Box 813 ~ Tombstone, Arizona 85638 ~ (520) 457-3884


We have been making businesses like yours look great for over 18 years!
From Business Cards to Billboards, we can design just the right item to promote your business.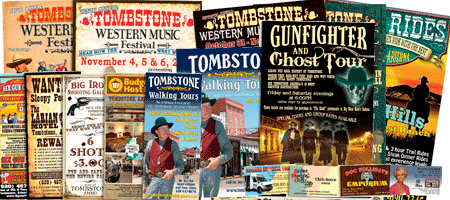 We are an independent Publisher of books located in historic Tombstone, Arizona. We publish Non-Fiction, Fiction and Journals.
See what we have to offer! Get published!